"Dressed to Kill" is the eighth episode of the eighth season of Face Off.
Spotlight Challenge
Spotlight Challenge: The artists must create an original, stylish, and intelligent horror villian inspired by their choice of avant garde outfits and Clive Barker.

Guest Judge: Mark Alan Miller
Top Looks: Ben, Emily, Julian & Kelly
Bottom Looks: Jamie & Stephanie

Winner: Ben
Eliminated: Jamie
Final Looks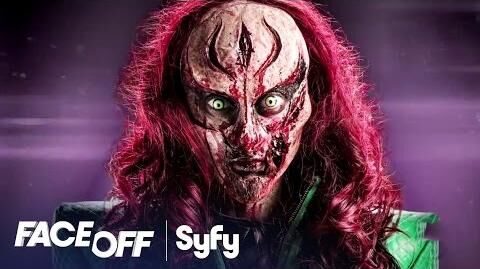 Promotional material
Trivia
Ad blocker interference detected!
Wikia is a free-to-use site that makes money from advertising. We have a modified experience for viewers using ad blockers

Wikia is not accessible if you've made further modifications. Remove the custom ad blocker rule(s) and the page will load as expected.